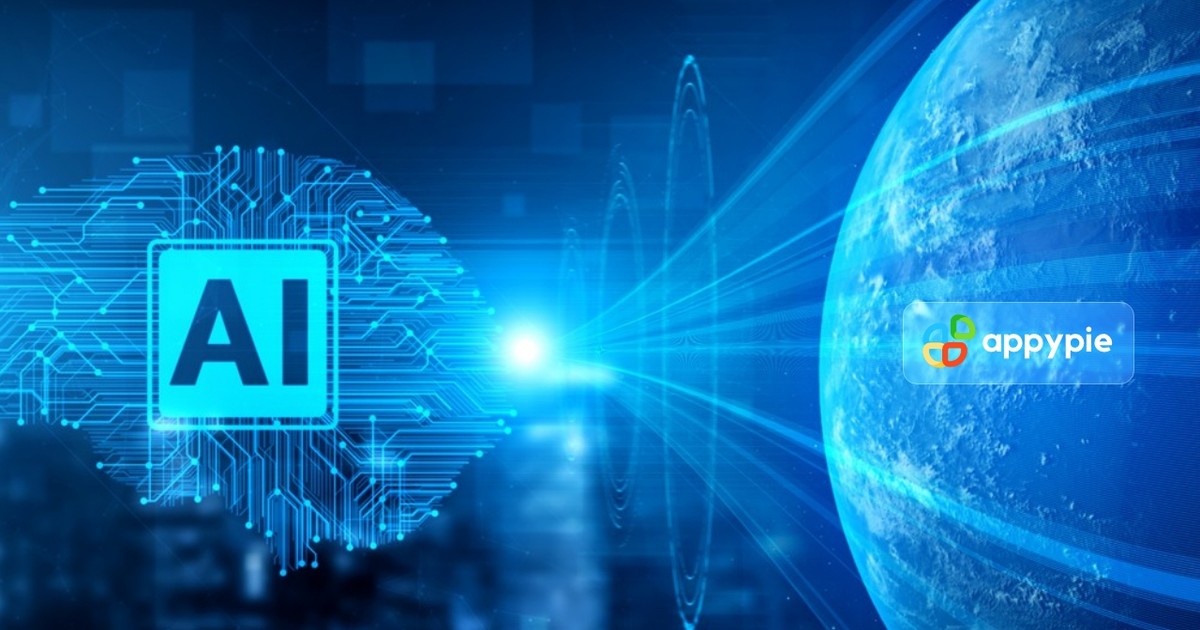 Appy Pie's pursuit of AI advancement – Empowering inclusivity in technology
This surge in AI's significance and impact signifies a profound transformation in the technological landscape. Nevertheless, despite AI's immense potential to reshape industries, many businesses, especially newcomers to the technology scene, either view it with skepticism or find themselves overwhelmed by its unfamiliar concepts and terminology.
In 2015, Appy Pie embarked on a mission to democratize technology, aiming to make it both affordable and accessible. This dynamic platform took a bold step by integrating AI as a core element of its services, with a focus on breaking down two formidable barriers that have hindered countless companies: financial constraints and technological complexities. Traditionally, the implementation of cutting-edge technology, particularly AI, came with substantial costs, often ranging from hundreds of thousands to millions of dollars, depending on the project's complexity. Coupled with lengthy implementation timelines, it's no wonder that many businesses remained cautious.
Abhinav Girdhar, the Founder and CEO of Appy Pie, highlights this challenge: "Time, money, and skilled resources are the three most precious assets for any business owner, and they often tend to be conservative about their allocation. AI implementation can strain all three aspects, dissuading many organizations from reaping the benefits of AI."
Appy Pie has adeptly bridged this divide by infusing AI into its platform, streamlining the process of application development. Appy Pie's AI gem, known as AppyLM, empowers companies to create applications using natural language text commands, eliminating the need for technical jargon or coding expertise. With the AI website builder offered by Appy Pie, businesses can simply input text and transform it into an appealing website for their brand.
Appy Pie's flagship product, the app builder, has also undergone a significant transformation in sync with the times. Now, anyone can utilize the AI app builder to bring their app concepts to life, merely by expressing their ideas in text format.
The successful incorporation of AI into this popular platform has resulted in customers saving both time and money while accessing the latest in digital product development.
Nonetheless, there are other critical considerations before a business can establish its digital presence on any platform or channel, and the visual aspect ranks high among them. Consequently, Appy Pie has introduced AI design tools to help businesses and individuals enhance their digital presence.
Whether it's a web graphic, an event poster, a social media post, or even an app thumbnail, Appy Pie offers user-friendly tools such as the AI animation maker, Facebook Ads Maker, Instagram story maker, and more!
Abhinav Girdhar predicts a transformative future: "We have witnessed brilliant businesses disadvantaged due to their inability to integrate AI. With AppyLM, we anticipate a significant shift in how businesses embrace and adapt to AI as a transformative technology."
In conclusion, Appy Pie's dedication to democratizing AI, coupled with its innovative AI-powered solutions for website and app development, has made cutting-edge technology accessible and affordable for businesses of all sizes. With the inclusion of AI design tools, Appy Pie continues to drive inclusivity in the world of technology, enabling individuals and organizations to thrive in the digital age.