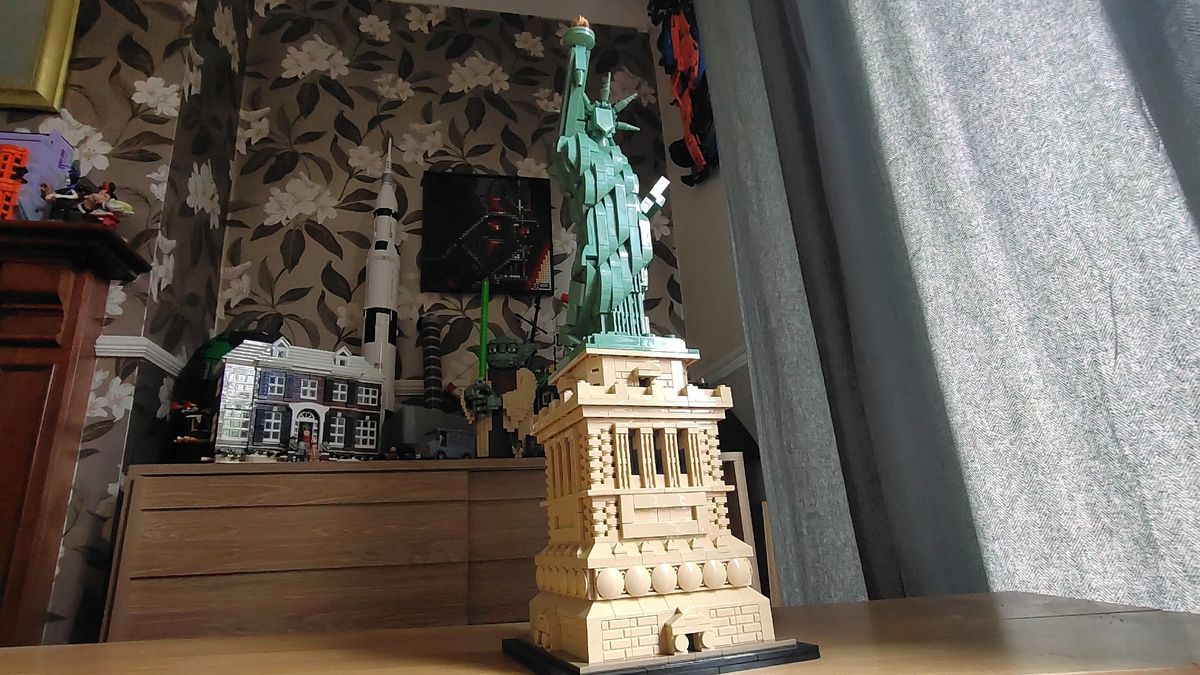 Best Lego sets for adults: Science, nature & engineering sets for curious minds
It may have started out as a kid's toy, but in recent years Lego has fully embraced the adult market. And so, with near hundreds of sets available aimed at older generations, you may be wondering what the best Lego sets for adults are.
We've selected a number of our favorites, focusing on Lego sets with a connection to science, design, or technology. You'll find some vehicles here, for instance, with working parts and challenging cog systems. You'll also find several realistic flower and plant sets from Lego's Botanicals range that botanists are sure to get a kick out of.
Every set we've featured here has been built by us and personally approved. We've also got full reviews for most of the sets, which you can click through to below each entry. Our list of best Lego sets for adults has been selected from a range of price points, so no matter what your budget, you should find the perfect set to suit.
---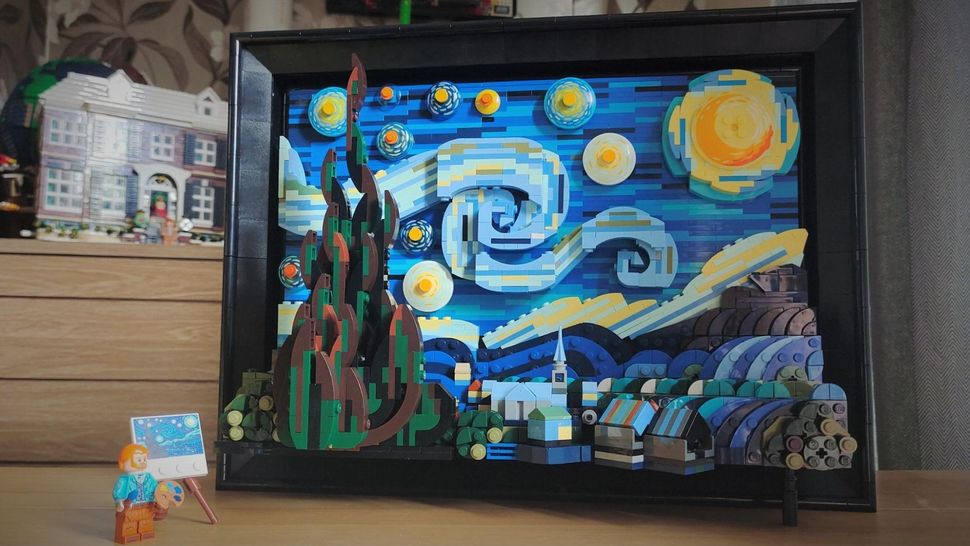 We're big fans of Lego that we can hang on our wall. The Lego Ideas Vincent Van Gogh – Starry Night can indeed be hung up – and it's built into a frame, designed to be so. But thanks to its innovative 3D layered building technique, it's rather bulky and heavy. We're not sure we'd trust it on a nail in the wall for that reason.
It doesn't matter though, because Starry Night looks just as good stood up on a shelf or desk. It's a truly unique take on a classic piece of art, and it's a fabulous example of the Lego Ideas range: real innovation created by Lego lovers.
---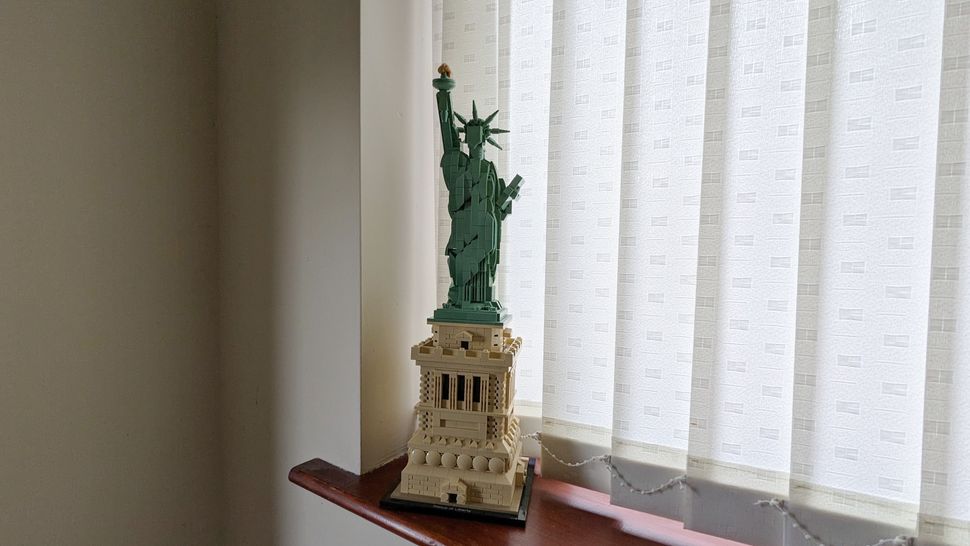 The Lego Architecture range features some of the best sets for adults, and of all of those, one of our favorites is the Statue of Liberty. This mini-model of the iconic New York monument is every bit as eye-catching as the real Lady Liberty, but takes up much less space. At 17 inches (44 cm) tall she's not exactly small, but the perfect size to display on a shelf or your desk.
It's a fairly time-consuming build, with lots of small pieces and some fiddly sections, but it's hugely rewarding too. That's thanks to its realistic details and stunning finish. Surely a must for any New York resident or lover of the city.
---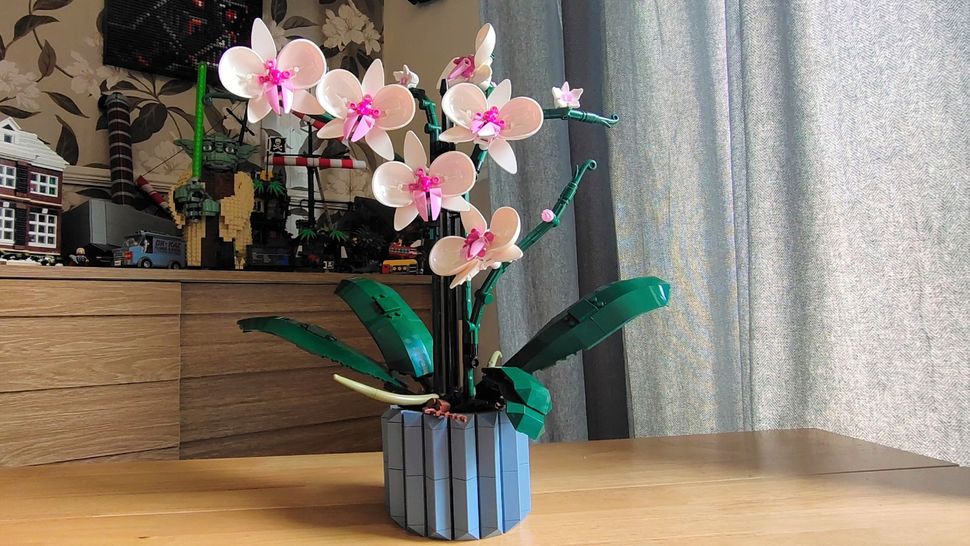 We love Lego Botanicals – that's why you'll find no less than three sets from the range on this list – but the Orchid might just be our favorite. At a glance, you'd be forgiven for thinking this brick-built plant is the real thing. It's mightily deceptive and makes a beautiful addition to any room's décor. We particularly love the smaller details, like the tiny molded flowers on the stems and the fact that it includes a plant pot complete with roots and bark mix.
And, unlike real plants, these Lego ones don't ever need watering. Hooray!
---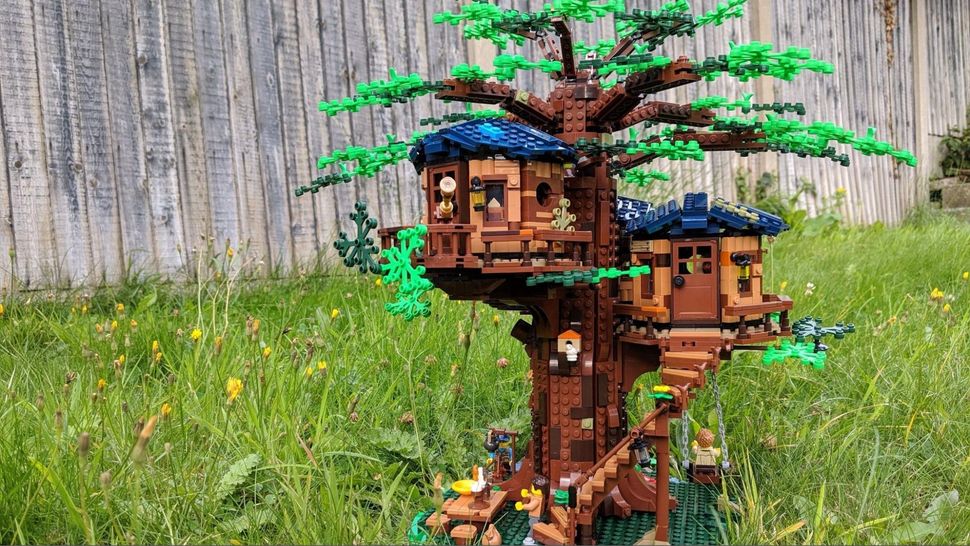 The really neat feature of the Lego Ideas Tree House is that it comes with two sets of seasonal leaves: there's green for summer and yellow/orange for fall. Both look absolutely stunning, and so you'll likely want to switch them over at some point. The trouble is, doing so essentially requires the whole top section of the tree to be rebuilt, which is a bit of a pain.
Still, even if you do pick one color choice and stick with it, you won't be disappointed. Not only is this a beautiful-looking set, it's an incredibly fun one. The rooms of the treehouse are packed with lots of lovely little details, like beds with secret hiding spaces and even a brick-built toilet. Perhaps the coolest thing though, is that the leaves are actually made of plant-based plastic! It's Lego's first foray into sustainable bricks and something we'll see more of in the future.
---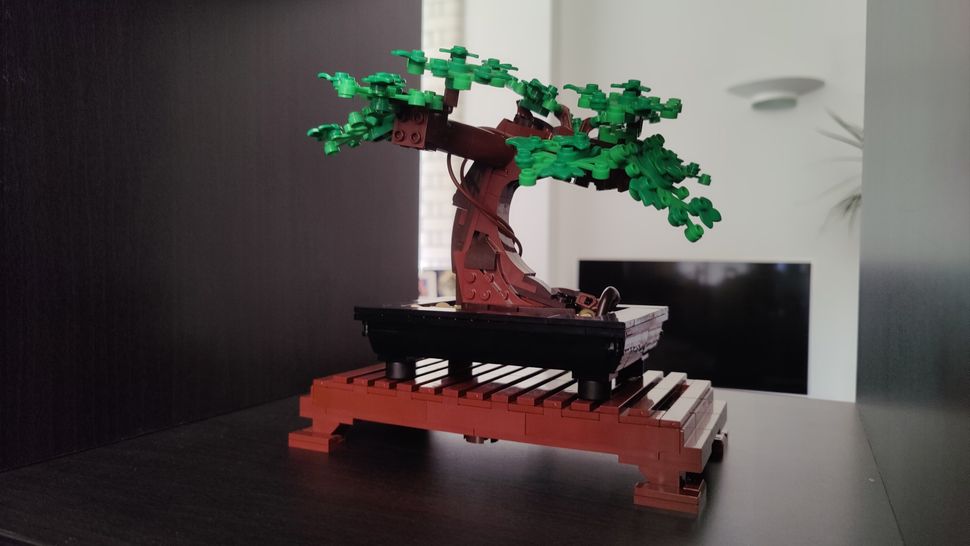 Just like the Lego Ideas Tree House we included further up, the Lego Icons Bonsai Tree comes with two sets of leaves: you can opt for green foliage or pink cherry blossoms, the latter of which is particularly beautiful. It comes in a black pot that's stood upon a brown plinth, making it look just like the real thing – and making for a gorgeous display piece wherever you decide to place it.
For the botanists among us, there really is no better Lego set for adults. It can be a little flimsy to build due to its very small pieces, but that's easily forgiven once you've finished, especially when this is one of the most stunning sets you can buy for under $50/£45.
---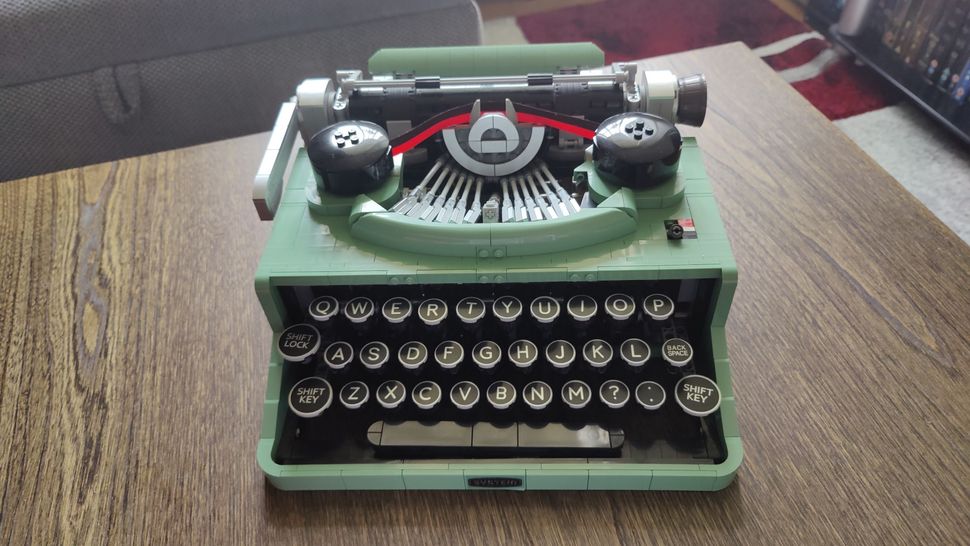 There's something rather special about the Lego Ideas Typewriter. Just short of it actually printing onto paper, it features pressable keys, a movable type bar, and a paper feed. It's essentially a feat of Lego engineering, filled with movable parts and working systems. Not to mention that it looks absolutely stunning. This color green is rather rare, too, so if you're a Lego brick collector, that's a good reason to pick it up.
Those working parts, however, do make this a rather complex and time-consuming build, and so if you're not well-versed in building, you're probably better off starting with something else first. However, if you are up for a challenge, then you won't be disappointed: this really is one of the best Lego sets  for adults out there.
---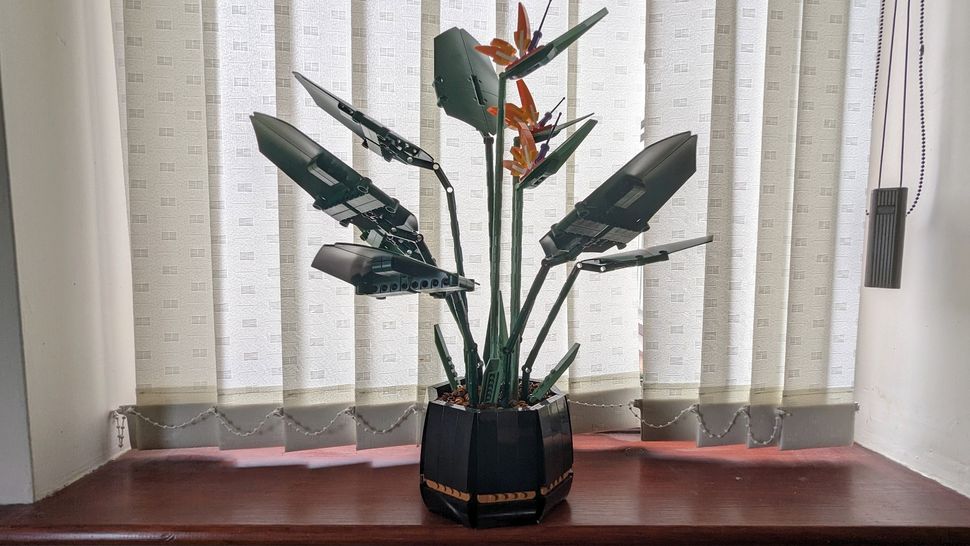 The third and final Lego Botanicals set to appear on our list is the Lego Icons Bird of Paradise. This is an eye-catching set, with its simply stunning pops of color from the butterfly-like petals. It's unsurprisingly the biggest of all the Botanicals sets, too, so deserves pride of place on a shelf or mantel. However, that does mean it's also almost twice as expensive as other sets from Lego's Botanicals range.
While it's still a very pretty set and pleasant to build, we're a little disappointed with it when you get up close as it's also probably the least realistic despite being the priciest of the Botanicals sets. The holes on its large leaves in particular clearly giving it away as Lego, although this might not bother some peoples as much as it irked us.
---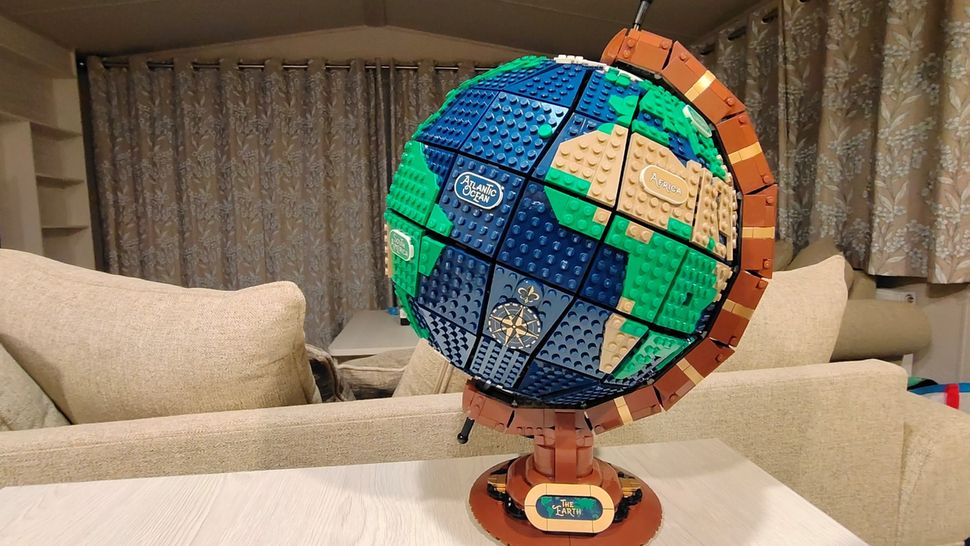 Whether you love to travel or you're a geography buff, there's nothing quite as attractive as a globe. This Lego Ideas Globe rotates just like the real thing, with a globe suspended on an attractive antique wood-looking plinth. There's no denying how wonderful it looks when it's finished, especially with its printed label plates. However, it does have a few flaws – it's not remotely geographically accurate, for one – but ignore the continent layout and it's almost perfect.
Admittedly, it's not the most fun set to build. The globe itself is constructed with a series of repetitive panels, with the blue of water and green of land placed on top – while some might find it mindful and zen, others will be bored by the monotony of it. So, you'll need a lot of patience (or an extra pair of hands) to get through putting them together. The finished result is worth it though. Plus, as a fun extra, you could grab some spare studs from your Lego stash and can place them around the areas you've visited.
---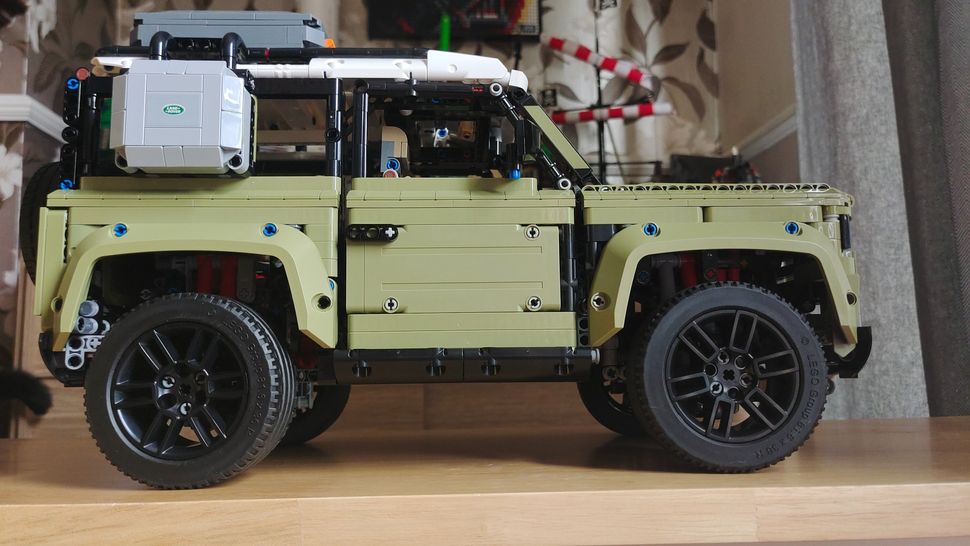 Despite being recommended for ages 11 and up, we'd say that the Lego Technic Land Rover Defender is best suited to adults. Why? Well, as a large Technic model this one is rather complex. It features working steering and suspension, and that means a pretty sophisticated cog mechanism is hidden in the chassis. It's a fantastic and fun build for those who like a technical challenge, but if you're not familiar with Technic, you might be better off starting with something small.
We love how realistic the Lego Technic Land Rover Defender is: a true mini-scale replica of the real-world vehicle and without any of the emissions! Win-win.
---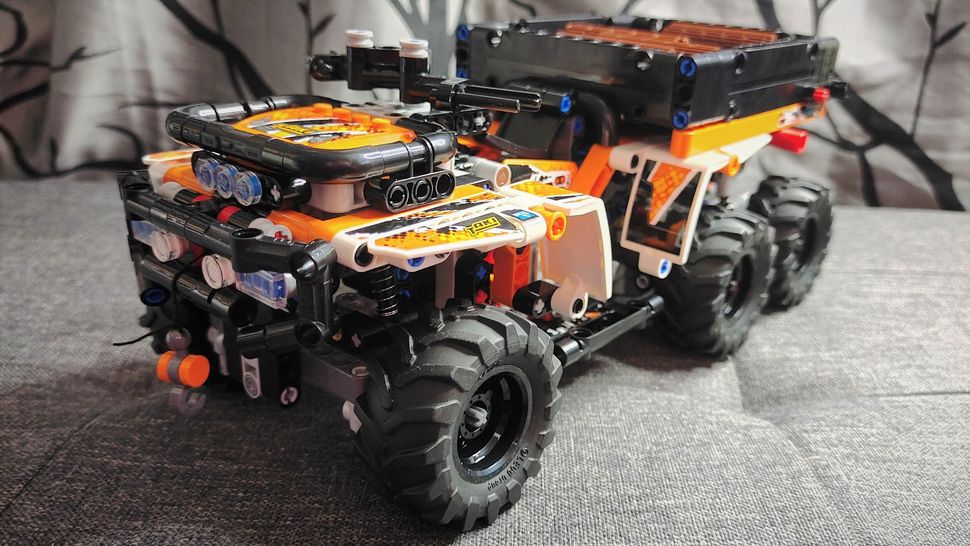 Lego Technic sets are great for adults with a love for engineering or those who are more technically-minded. They tend to be far more challenging than standard Lego builds, requiring working systems to be built. It's incredibly rewarding when these sets come together, but if you're new to Technic sets they can be a little daunting. The Lego Technic All-Terrain Vehicle is a great mid-point between small and large sets, and offers a good introduction for those looking to get started in Technic building.
We admit this isn't the most inspired-looking model, but its working steering and suspension are nice touches. It's not too bad that it's an overwhelming build, either: you'll likely finish in a couple of hours and feel ready to take on something more challenging.